What is Herb drying rack?
Herb drying rack is designed to be a round structure with mesh fabric.
It supports maximum air flow through each layer of the net.
Herb Dryer complete with serval layers, allows you to easily dry all types of herbs in your own home without worrying about unwanted odors, bulky machines or moldy results.
No electricity, no complicated preparation, just hang it up.
In the harvest season, you no longer need to worry about herbs getting moldy because of dampness, just put them in a herb drying rack, hang them in a ventilated place, and the herbs can dry naturally.
Herb drying net is suitable for air-drying of herbs, marijuana, chili peppers, garlic, onions, and other plants.
What's the Material of Herb drying rack?
The fabric of the herb drying rack is mesh nylon fabric with a color fastness of 4.5 levels, which can be washed many times.
Its frame structure is supported by elastic galvanized steel ring, which is firm and not deformed, prevents rusting, can be repeatedly folded, and has metal memory function.
The webbing of the herb drying rack is 2.5cm PP webbing with Velcro stitched on the end, which can be easily hung in various places such as basements, outdoor gardens, garages, utility rooms, etc.
The handbag of the drying rack is made of 200D Oxford cloth, and the surface can be screen printed or heat transfer printed with custom brands.
What's the size and layers of Herb drying rack?
For different styles of herb drying rack, custom sizes and layers are available
Snap-on herb drying rack:
Layers: 4-layer/ 6-layer/ 8-layer
Size: 24-inch/ 36-inch
Open type herb drying rack:
Layers: 6-layer/ 8-layer
Size: 24-inch/ 36-inch
Zipper type herb drying rack.
Layers: 6-layer/ 8-layer
Size: 24-inch/ 36-inch
How to manufacturing Herb drying rack?
Step 1, cut the polyester mesh fabric with 165cm width, and the slices are divided into two kinds: the wafer and the side circumference.
Step 2, the 200D Oxford cloth with 3.5cm width is used as the wrapping edge, and the disc and the side circumference are stitched together.
Step 3, if the herb drying rack has zippers, seal the 60cm long No. 5 zipper on the side of the drying rack.
Step 4, sew multiple mesh layers together through a 2.5cm wide ribbon.
Step 5, sew Velcro on both ends of the ribbon at the top of the rack.
Step 6, manually insert a foldable galvanized steel ring for each layer of the screen.
Step 7, sew up the portable marijuana drying rack storage bag made of 200D polyester cloth.
Step 8, check the hanging drying rack and make sure that each seam is stitched tightly.
Step 9, fold the herb drying net by hand and load it into a 200D polyester cloth storage bag.
Step 10, cover the outside of the storage bag with a transparent opp tensile plastic bag.
How to check the quality of Herb Drying rack?
Step 1, carefully check whether every layer is sewn or not, so that there is no leakage.
Step 2, check whether the Velcro at the top of the herb drying rack is sewn to make sure it can be hung.
Step 3, check whether the fabric of the whole herb drying rack is intact to avoid damage.
Step 4, check whether the steel ring is strong enough by folding the drying rack.
Step 5, check that the carrying bag is sewn in good condition.
Why should i use Herb drying rack for herb?
In the harvest season, we will harvest many kinds of herbs and marijuana.
At this point, we will encounter a thorny problem:
How do we store them? How to prevent plant mildew?
And natural air drying is the most economical and convenient way we can choose.
Why use natural air drying?
Because each kind of herb has its own special smell and essence, in order to maintain the natural flavor of herbs, we must use air-drying.
And herbal drying rack is our best choice.
Its hierarchical structure allows us to air-dry many kinds of herbs.
The design of the mesh cloth can maximize the air flow.
A diameter of 24-36 inches ensures that we can dry enough herbs at one time.
Plant during rack works best in cool, dry, dark rooms.
Normal air drying takes only 7-14 days, which can be adjusted according to the condition of air and temperature.
Using a glass bottle to store dried herbs is the best choice. if possible, seal the glass bottle with a wooden stopper to ensure that the herbs can be stored for a long time.
How to use Herb drying rack?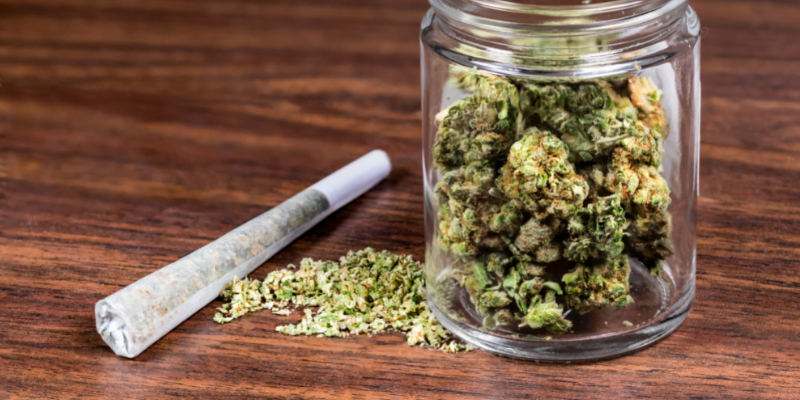 Most herbs have different water content, essential oil content, and resistance to mildew, and require different pre-treatment before natural air-drying.
Plants such as basil, sage, cilantro and rosemary, with their large, thick leaves, only need to be turned over on the different sides of the plant during the drying process.
Plants such as tarragon, thyme and dill need to be stripped of their leaves from the top of their large stems so that the herbs are in full contact with the air. They are spread out to the greatest extent possible and placed on top of the drying rack for faster air-drying purposes.
For cannabis plants, the leaves are first processed by a bowl leaf trimmer and the remaining flower parts are placed in a herb drying rack for further air-drying.
In fact, most herbs can be dried naturally using a sun drying rack, just control the degree and period of drying.
How to choose Herb drying rack?
There are several types of herb drying racks, and we only need to select the herb drying racks that are suitable for us from the point of view of cost and space.
Stackable herb drying racks usually have six layers, each of which is a flat screen of mesh cloth, on which you can put the marijuana to air-dry naturally.
They can also be used to dry clothes that are not suitable for hanging, such as sweaters, socks and so on.
In fact, they are more flexible in space and require little space because they can be set on any floor.
Buckled herb drying rack need to be hanging, so you may need an indoor room at least 5-6 feet above the ground, which is relatively affordable.
The open-mouth drying rack has the highest performance-to-price ratio, with a top cover design, which can avoid falling dust and polluting herbs. At the same time, it keeps the air flowing.
The zipper drying rack has the best protection, and the zipper design can prevent birds or insects from flying into the drying rack, and it is convenient to place and take out herbs.
Where to buy Herb drying rack?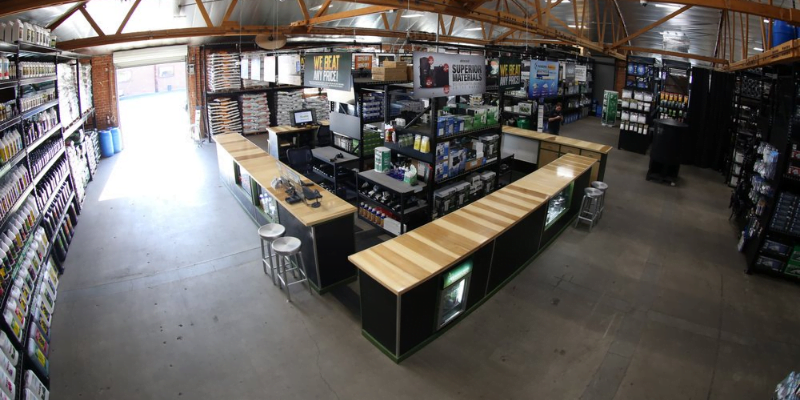 Unitgrow is a professional herb drying rack manufacturer and supplier located in China.
You can easily purchase high quality herb drying rack at factory price.
We also provide professional customization service, you can customize the color of the fabric and zipper, the qty of layers of the drying rack, the size, etc., as well as your own branding and packaging.
Our minimum quantity is only 100pcs, worldwide shipping.
Our regular color is black and samples can be completed in only 7 days.
If you need custom colors, the processing cycle for mesh fabric is 12 days.
The production lead time for large qty is 25 days.
If you have a need for herb drying rack, feel free to contact us and we will confirm the latest price to you within 24 hours.